An incredible 40 successful years of J&M Butcher
Joseph Zammit is the director of J&M butcher and has made a name for himself with his revolutionary culinary concepts. Although he usually prefers to stay out of the lime light, today we are going to get to know him and the story behind J&M butcher.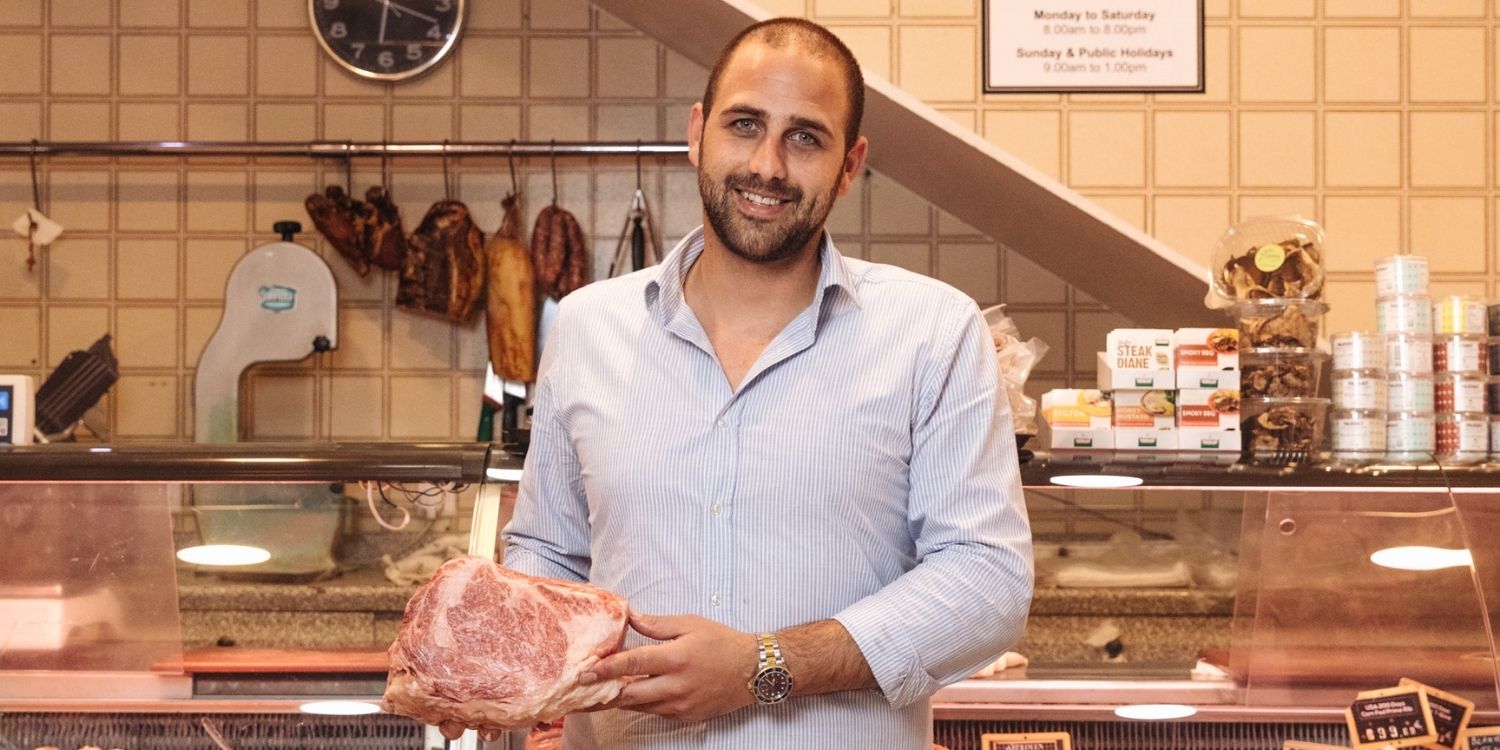 What sparked your love towards the meat industry and how did you start your career?
My love towards the world of meat started when I was just 14 years old. I used to go to my grandfather's shop every day after school and give a helping hand. Eventually, I started working there with him.
How did J&M Butcher start off?
J&M Butcher started-off around 40 years ago as a humble family-run venture between my father and uncle. At that time, the store was focused on selling locally produced meats. I still remember the meat hung up around the shop in a truly traditional fashion.
Even though we had 30 years of successful history when I came to the helm, it was important for us to take our game another step further. I was eager to bring in fresh and new ideas which were not only revolutionary to our own business but to the Maltese meat market in general.
One of the first important steps we took was to completely re-imagine our products and offerings. We shifted our focus towards international, top-level meats. Our clients trust us for the mouthwatering meats we provide. It is our duty to continuously maintain this high standard by bringing nothing but the world's finest cuts.
Since we expanded our focus, we also had to grow our facilities. Along the years we acquired the garages and floors adjacent to our store. These were completely modernised and brought up to the standard we required to make significant leaps forwards. Our premises now houses all our operations comfortably. We also have a state-of-the-art kitchen which is the home of our innovative gourmet menu. All our delicious gourmet creations are conceived in this kitchen by our expert chefs.
Taking convenience to a whole new level, with our butcher shop's extended opening hours
This fresh vision allowed us to expand our operations and reach new clients. We are synonymous with high-quality and convenience. We were one of the first butcher shops in Malta to introduce to increase our hours of operations. We open up till late and we're also open on Sunday as well, making sure our valued clients have access to our products around the clock. On top of all that, we also made our entire range of products available through an online store where we offer same-day delivery straight to our client's doorsteps.
Today, J&M butcher is proud to welcome thousands of Maltese families as our customers.
What do you aspire to provide customers of J&M Butcher?
J&M means quality and convenience. These are two strong pillars which have earned us the respect of our clients and which we continue to keep at the heart of all our products.
We are one of the few butcher shops in Malta – if not the only ones – who have highly-skilled chefs on our teams alongside our butchers. These chefs are the masterminds behind the innovative creations of our Butcher Specials, most notably the oven ready Gourmet Menu and recently the Winter Menu. They make sure that all the preparations involved are done in the best way possible.
We are also dedicated to giving our clients a genuine and personalised service. We love to get a good understanding of what occasion they're getting ready for, offering advice and cooking tips on how to achieve the best possible results. There's no better satisfaction than receiving the positive complements of satisfied customers after they've entertained their guests or their loved ones with our products!
What gave you the idea to launch J&M's now famous gourmet menu?
Today's world is very fast and hectic. People like to enjoy great food, but we rarely have the time to put in the long hours required to prepare a top-notch meal.
Rather then buying unhealthy ready-made meals, we came up with the idea to combine this 'Oven-Ready' concept with the incredible quality of our meats.
This gave birth to our unique Gourmet Menu. All items on this menu are made in-house using the best ingredients around like USDA beef! This menu offers a unique variety of delectable dishes. From Veal Girellos to a scrumptious Stuffed Pork Fillet or the all-time favourite Beef Wellington, these ultimate crowd-pleasers are guaranteed to go down well and satisfy different tastes and palates. Our customers immediately fell in love with this menu as they could now have a flavoursome and genuine fresh meal that truly wows your guests, without the hassle!
How do you see the future of the meat industry?
The Maltese meat market and the quality of butchers in Malta has evolved significantly. Consumers are now more aware of what options they have available and are able to judge what a good quality cut of meat looks, feels and tastes like. We welcome these expectations with optimism as J&M butcher was at the forefront of this change. 
Consumers today also demand more choice than ever before. People are learning about different meats and want to try them out! Different brands, country of origin, marbling and the type of feed involved have become factors people consider. We are also seeing a rise in the demand for exotic meats like Venison or luxury meats like Wagyu – all meats which were barely heard of locally 10 years ago.
On top of it all however, customers want convenience. Life is already hectic as it is. It is up to us to make our customer's lives easier and pleasant, making sure we can focus on the things we love.